As a stylist I often find myself obsessing over really stupid things. And when I get fixated on something it's almost like I can't function IRL until I have that item, or if I'm pulling for a shoot that one thing (in my head) that will just finish the "shoot."
In that state of mind I always end up 
a) Over sourcing (which in some aspects isn't a bad thing) because when clients see me they're like GURRRRL you really prepped this.
THAT'S RIGHT I STAYED UP ALL NIGHT THINKING OF WHERE TO GET ALL THESE THINGS FROM AND I'VE DELIVERED. or
b) I waste so much time thinking of whether or not things will arrive in time. (This actually applies to me professionally and  personally.)
I remember it was just maybe a week ago when I got gifted a Zara gift voucher and I realised I had missed the online launch by 2 days... I was a tad annoyed but figured because it was still so new that chances are they probably wouldn't have had time to delete the gift cards..
DING DING I was right! However, in my state of panic that the website might remove the voucher I panic purchased and ended up with shit that didn't fit and I wasn't really going to wear.
Now, you're probably wondering what the point of this story is... well here it is.
We all get in to those moods where we stress buy, impulse buy, or buy for the sake of buying and end up with things that we don't want or will never wear. SO to avoid getting your knickers in a knot over these poor purchases here are some ways to beat the urge and the panic.
(SIDE NOTE: I'm currently trying to apply these. I tell my personal styling clients this all the time but hey I'm only human)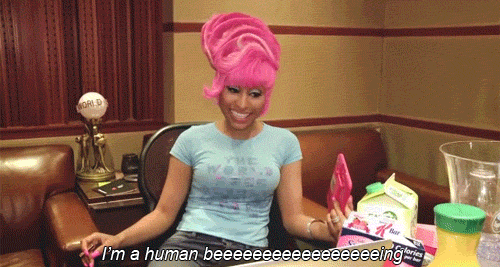 1. Colour code your wardrobe and hang things in order of short sleeve, long sleeve, blouses etc in the colour section - this way you can see what you have and what you don't have and what you really don't need (even though in your head you think you do... put your cc away)
2. If you like fast fashion and sometimes think if you don't purchase it will be gone and you'll regret it (there's always something else similar and you'll forget about in 15 mins and go back to point 1. 
3. Invest in key pieces that you can create different looks with. For example if I'm going to splurge I ain't about buying something that I can only wear once. F*ck that. I want something that I can layer over, wear with jeans / skirt and shorts and swap from casual shoes to heels to create a whole other vibe - if there's only really one way to wear it you're only going to wear it once (maybe twice)
4. Know your shape and what suits you best. For example if you have a smaller set of shoulders and a heavier bottom there are just some things that aren't going to look as good on you as they do on someone else. Avoid buying things that just don't work for your shape and avoid wasting time by having a look at yourself in the mirror and figuring out what shape you are. Once you have a general idea eg. pear, colomn, apple you can have a quick googs in to what types of tops and bottoms will work in your favour ;)
5. Don't buy because there's a sale... I love a good deal but it's also so easy to get suckered because you think it's cheap. Think of what you pair the item back with in your wardrobe so you don't purchase something only to find yourself needing to find something else to wear back with it or finding that it's just not for you... and lastly
NEVER PANIC BUY or buy in a state of mind where you're just looking to buy for the sake of buying (you will never get what you want and end up either giving it away or wasting your time trying to exchange it.)
 
Hope these little tips help!
x
Please reload